About Us
Welcome to PassportRenewal.com, the most reliable and efficient place on the web to renew your U.S. passport. Our intuitive and automated platform makes renewing your passport as easy as one-two-three.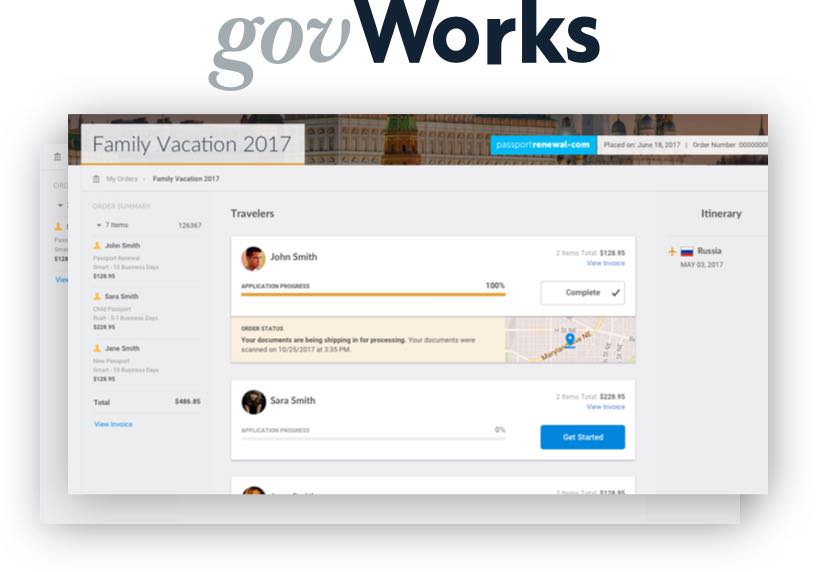 PassportRenewal.com uses sophisticated technology that does much of the work for individuals applying for a passport renewal. Our system walks applicants through every step of the process and even helps fill out the application form.
With many years of technology and travel related business experience, our team has a proven track record of helping consumers by implementing user-friendly technology. The govWorks founders have long recognized opportunities to apply new technology to fragmented and outdated industries, which has enabled them to launch three previous successful companies.
Take a Tour to see just how simple it is to renew your passport using PassportRenewal.com.